A rich and super delicious cake with flavors of carrot, dates, cinnamon and walnuts.
Serving: 5-6
Ingredients:
Grated carrot: 2 cup
Maida: 2 cup
Sugar : 2 cup powdered
Dates: 1 cup chopped
Walnuts: 1 cup chopped
Oil: 1 cup
Eggs: 4
Honey: 1/4 cup
Baking powder: 1 tsp
Baking soda: 1 tsp
Vanilla essence : 1 tsp
Cinnamon powder od dalchini powder: 1 tsp
Method:
1. In a mixing bowl add maida, baking powder, baking soda, cinnamon powder, and powdered sugar and mix well.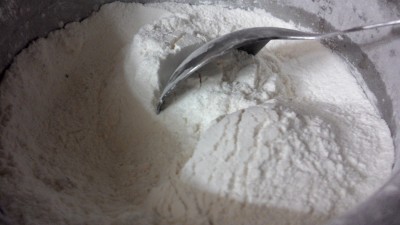 2. Add honey, oil, eggs, grated carrots and beat with beater.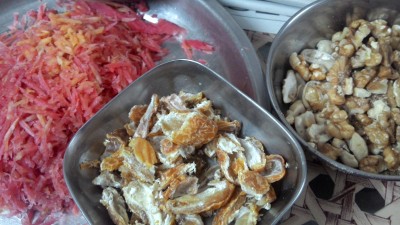 3. Add walnuts, dates, and vanilla essence and mix well.
3. Preheat oven to 170 degree celsius.
4. Grease a baking tin and pour batter in it.
5. Bake at 170 degree celsius for 35- 40 minutes. After it let it cool .
6. Cut the cake in slices and enjoy.


Like Delicious.Desi on Facebook.