Nachos is a Mexican dish. Nachos consists of chips covered with cheese and jalapeno peppers.  Nachos chips are easy to prepare and can be stored in air tight jar for later use.
Makki ka atta: 1 cup
Plain flour: 5 tbsp
Ajwain: 1 tbsp
Salt: to taste
Dried oregano: 1 tsp
Oil: 2 tbsp for dough+ for deep frying
Method:
1. Combine makki ka atta, plain flour, salt, ajwain, dried oregano and 2 tbsp oil. Knead a soft dough.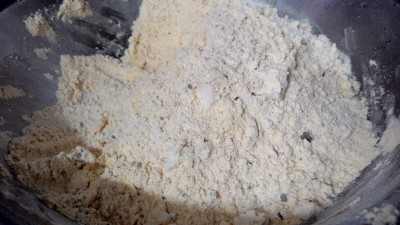 2. Divide dough in 4 equal parts. Take one part and roll a chapati of 9 or 10 inch diameter.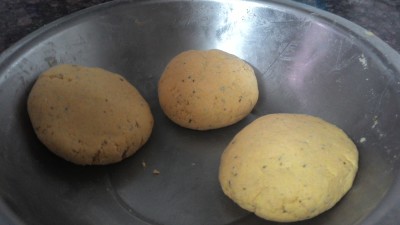 3. Prick chapati lightly with fork. Cut it in 16 equal triangles .
4. Heat oil in kadai and deep fry in batches. Fry till crispy and golden brown. Place them on absorbent paper so that excess oil can be removed.
5. Store in container and serve them with baked beans and cheese dips.


Like Delicious.Desi on Facebook.