Don't you think that frozen  packed food is not healthy to eat, also it is very expensive. Give your naughty ones something very yummy and also healthy which taste and looks like their favorite fast food but a lot healthier than that. Presenting to you crispy and soft vrgetable nuggets with lots of vegetables in it. We have so many vegetables in winters so we can use any vegetable of our choice and can turn vegetables to kids favorite nuggets.
Servings: 25-30 nuggets
Ingredients:
Potato: 3-4 boiled and mashed
Onions: 2 chopped
Capsicum: 3 (red, yellow, green) finely chopped
Cauliflower: 1/2 grated
Carrots: 2 grated
Corn: 1/2 cup boiled
French beans: 1/2 cup chopped
Salt: to taste
Red chili powder: 1/2 tsp
Mozzarella cheese: 1/2 cup grated
Oil: 2 tbsp+ for deep frying
Breadcrumbs: 1 cup
Cornflour: 1/4 cup
Method:
1. Heat 2 tbsp oil in a pan. Add chopped onion and saute. Add all vegetables as capsicum , french beans, corn, carrots, cauliflower and mix well. Saute for 3-4 minutes.
2. Add mashed potatoes and mix well. Add salt and red chilli powder and mix.
3. Switch off the flame and add grated mozzarella cheese and mix.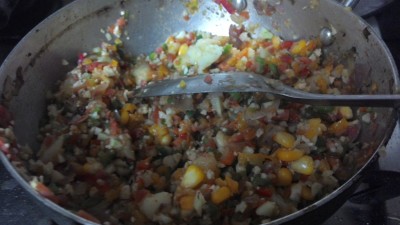 4. Divide mixture in equal portions and form small cylindrical shaped nuggets.
5. Mix cornflour with water and form a thick paste.
6. Dip vegetable nuggets in cornflour mixture. Then roll them into breadcrumbs . Coat nuggets well with breadcrumbs.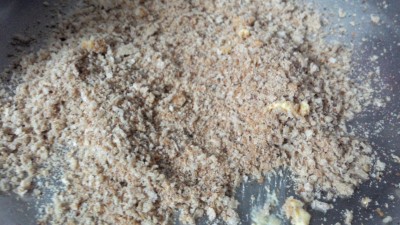 7. Put them in box and keep it in refrigerator for 1-2 hrs.(You can also keep them in freezer and use it next day.)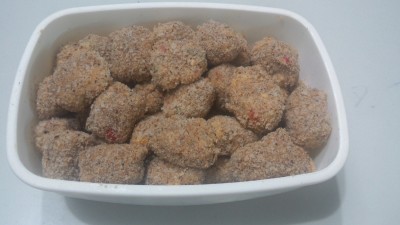 8. Heat oil in a pan or kadai. Deep fry in oil till golden brown and crispy from both sides.
9. Remove them on absorbent paper so that excess oil can be removed and serve them with tomato ketchup and mayonnaise


Like Delicious.Desi on Facebook.