Need some easy dessert to made for a family party these summers . So here's a dessert which needs not much efforts and is super delicious. Just few things and mixing and your dessert is all set to eat. Presenting to you my dear friends dessert made from pineapple with lots of caramelized nuts in it.
Serving: 5-6
Ingredients:
Pineapple: 2 cups cut them in pieces
Sugar: 3 tbsp
Nuts: 1 cup chopped(almond, cashew, pista)
Condensed milk: 1/4 tin( i am using milkmaid)
Fresh cream : 100ml
Milk: 50 ml chilled
Tooty-fruity: 3-4 tbsp
Method:
1. For caramelizing sugar, heat a non-stick pan. Put 2 tbsp sugar in it. Slow down the flame and let sugar melt completely.
2. Add nuts to it and mix well and switch off the flame. Let them cool.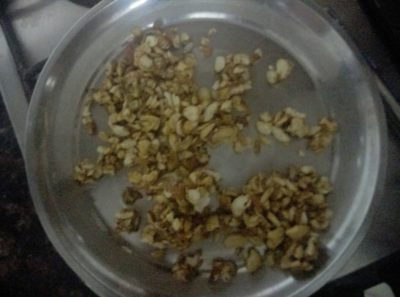 3. In a pan add pineapple pieces, sugar, 1/2 cup water and let them cook for ten minutes so that pineapple get cooked.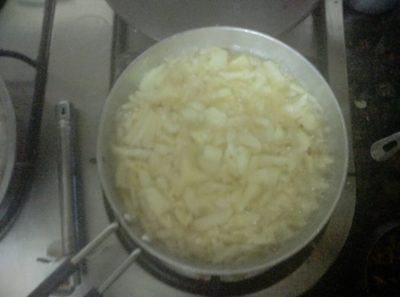 4. Now in a mixing bowl add condensed milk, fresh cream, milk and mix. Add half the caramelized nuts, cooked pineapple and mix well.
5. Put remaining nuts and tooty-fruity over it and keep in fridge for 2 hrs so that it gets cooled.
6. Serve chilled and enjoy.


Like Delicious.Desi on Facebook.