We all need some cool drink to refresh ourselves in this scorching heat. Fruit juices are best to beat this summer heat. So here is an easy recipe of Falsa drink. Falsa or Grewia Asiatica helps to control thirstiness during summers. It also protects from summer stroke and controls cholesterol.
Ingredients:
Falsa: 250 gm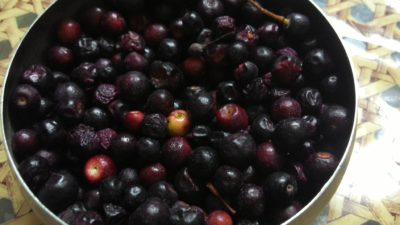 Sugar: about half cup powdered
Rock salt: 1 tsp
Water: 3-4 glass
Method:
1. Wash false or phalsa. Add 2 cup water and sugar in a grinder and and mix them.
2. Add false or phalse and grind them completely.
3. Now sieve this mixture. Add rock salt and 2 cups water.
4. Put ice cubes in glasses and pour this mixture in glasses.


Like Delicious.Desi on Facebook.