Mango drink is popular drink of summers. Many of us usually serve frooti during summers. I tried to make home made frooti. My son is a huge fan of frooti. Whenever i ask him what does he want from market he says mujhe toh frooti la dena bus. So this is for my sweet little baby Arjun.
Servings: 6-8
Ingredients:
Mango: 2( use ripe mangoes)
Raw mango or kairi: 1
Sugar: about 1 cup
Method:
1. Chop both raw and ripe mangoes and put them in pressure cooker. Add 1 cup water and cook about 4 minutes after 1st whistle.
2. For making sugar syrup add 1 cup water in a pan and put 1 cup sugar in it.Cook on medium flame  till sugar dissolves completely.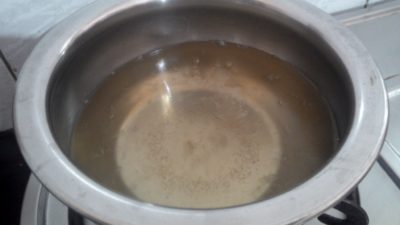 3. Cool down the chopped mangoes and put them in blender. Blend them to smooth puree.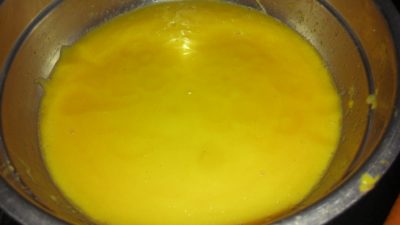 4. Add sugar syrup in pureed mangoes and mix well. Sieve the mixture. This is mango concentrate. Put it in fridge for future use.
5. When you want to serve add 2 part of pureed mangoes and 4 part of chilled water. Serve and and enjoy your summers.


Like Delicious.Desi on Facebook.