Methi malai matar is a North Indian Punjabi cuisine. Use of cream and cashews made it a rich dish. I had seen several images of methi malai matar on Internet. Many of them shows white gravy and others had reddish gravy. Red one is due to use of tomatoes. I am also using malai or cream along with tomatoes so my malai methi matar also has reddish gravy. You can either skip tomatoes if you want white gravy.
Serving: 4-5
Ingredients:
Methi or fenugreek: 1 bunch(use small methi leaves as they taste better)
Onion: 1 chopped
Tomato: 1 chopped
Peas: 1/2 cup
Fresh cream: 250 gm
Kaju or cashew nuts: 10-12
Salt: to taste
Jeera or cumin seeds: 1/2tsp
Red chilli powder: 1/4 tsp
Jeera powder: 1/4 tsp
Garam masala: 1/4 tsp
Ginger-garlic paste: 2tbsp
Coriander powder: 1/2 tsp
Oil: 2tbsp
Method:
1. Wash methi leaves. Blanch methi leaves in boiling water. Drain water and again wash with cold water. Boil peas to make them soft.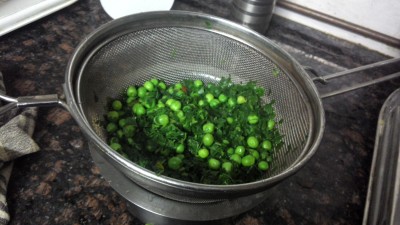 2. Heat oil in a pan. Add jeera seeds and heeng. Add ginger-garlic paste and saute.
3. Add onion and tomatoes and cook till oil starts leaving.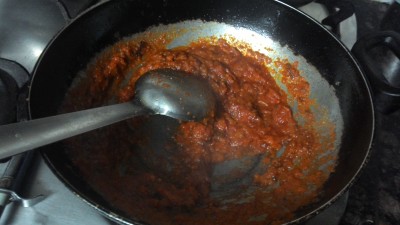 4. Add salt, red chili powder, jeera powder, coriander powder and mix.
5. Add  fresh cream, kaju powder and cook for 2 minutes.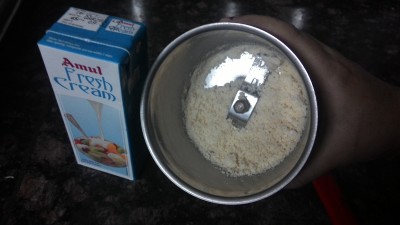 6. Add methi, peas and also add 1/2 cup water. Simmer on low flame for 4-5 minutes.
7. Add garam masala and serve hot with chapatis.


Like Delicious.Desi on Facebook.