Everyone likes Mac puff ……don't you. So why not prepare it at home only. It tastes almost like MacDonald's Mac puff. So here is the recipe.
Serving:4-5
Ingredients:  
For dough:
Maida: 1 cup
Salt: 1/2 tsp
Yeast: 1 tsp
Sugar: 1/2 tsp
Water: 1/2 cup
Olive Oil: 1 tbsp
For stuffing:
Onion: 1 chopped
Capsicum: 1 chopped
Corn: 1/4 cup boiled
Mozzarella  Cheese: 1/2 cup grated
Pizza sauce: 1/4 cup
Butter 2-3 tbsp
Dry basil: 1/4 tsp
Chili flakes: 1/4 tsp
Black pepper powder: 1/4 tsp
Salt: 1/4 tsp
Method:
1. Add yeast and sugar to warm water and leave it for 10 minutes so that bubbles appear in it.
2. Mix salt and flour well. Add yeast mixture to it. Whole mixture becomes sticky. Add olive oil to it, this helps in rolling smooth and fine dough.
3. Cover it with a cloth and keep it aside for one hour. After an hour it will double in size. Knead it again for 2 minutes so that excess air can be removed.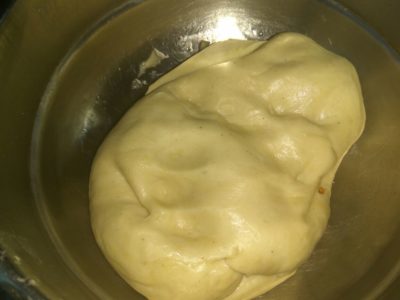 For stuffing:
4. Mix all vegetables and add cheese, dry basil, red chilli flakes, black pepper powder and mix well.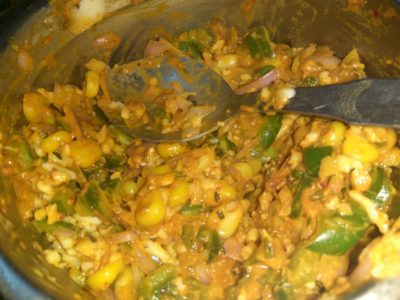 5. Now take a small ball size portion from dough . Roll it in form of chapati. With help of knife cut the chapati  as shown in the picture. Cut wide thick strips from chapati.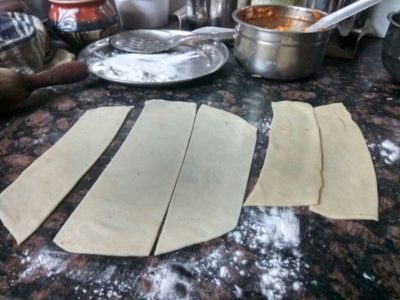 6. Take 2 strips. Spread stuffing on one of it and cover it with other strip. Press the corners tightly with fingers so that stuffing didn't came out. With fork press all corners.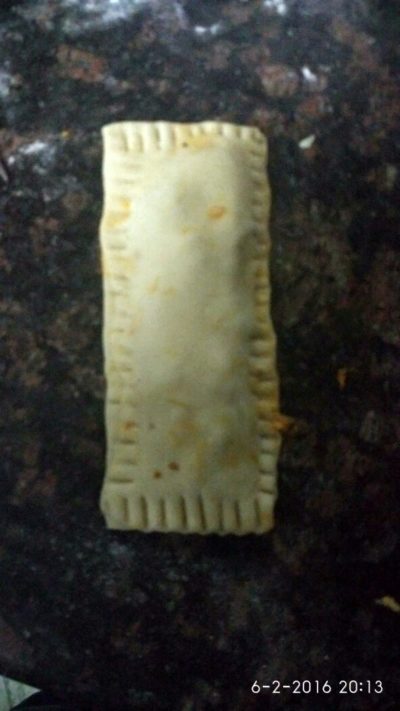 7. Cut the edges with knife so that we can have puff with plain and even edges. Add these leftover dough strips in the dough which we had kneaded and made another strips from it.
8. Now preheat oven to 180 degree celsius. Grease a baking dish and put cheese puffs on it. Spread little oil or butter over it .
9. Bake them for 20 minutes and enjoy these yummy home made vegetable cheese puffs .


Like Delicious.Desi on Facebook.