Makki aloo tikki is another special dish which we used to prepare in winters. This is my mother's recipe which i am sharing with you all.
Serving: 5-6
Ingredients:
Potato or boiled aloo : 4-5
Green coriander: 2 tbsp chopped
Ginger: 1-2 tbsp grated
Green chilli: 1 chopped
Salt: to taste
Red chili powder: 1/2 tsp
Chaat masala: 1/2 tsp
Garam masala: 1/2 tsp
Makii ka atta: 1 cup
Oil: for deep frying
Method:
1. Boil and mash potato in a mixing bowl. Add grated ginger, chopped green chili, chopped coriander.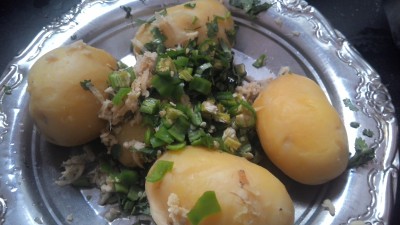 2. Add salt, red chili powder, garam masala, chaat masala and mix well.
3. Add makki ka atta and with add a little water and mix it well.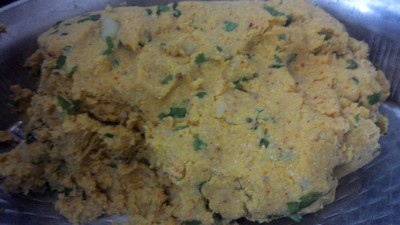 4. Divide the mixture in equal portions and form tikkis from it.
5. In a kadai heat sufficient oil for deep frying.
6. Add 3-4 tikkis at a time. Fry them from both sides till  golden from both sides.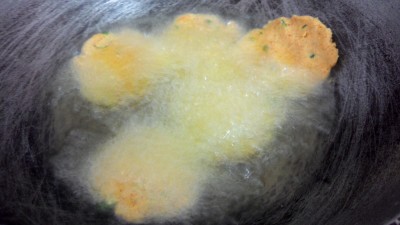 7. Place them on absorbent paper so that excess oil can be removed.
8. Serve them with green chutney or imli ki chutney.


Like Delicious.Desi on Facebook.